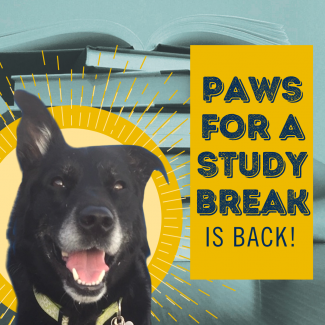 Got the winter blues? Cheer up with a therapy dog visit!
Join us for some stress-relieving fun - our furry friends Ender, Lucy, and Leila will be at the library to help you relax and take a break! 
When: Wed Mar 29 & Wed Apr 5  |  12:00-1:30pm
Where: The Book Stop & the Marvin Gerstein Room (Main floor)
For a chance to be featured on our Instagram/Twitter, remember to share your posts by tagging @GersteinLibrary!
In partnership with Sunshine Therapy Dogs.