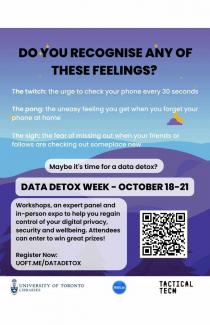 One of the obstacles preventing Canadians from being full digital citizens is a lack of digital and media literacy, including a lack of understanding around digital security and privacy risks.
To help students build skills and awareness, University of Toronto Libraries is launching a week-long event to focus on building capacity and raising awareness of data collection, use, and sharing, as well as digital privacy
and security. 
Based at Gerstein Science Information Centre in partnership with the Map and Data Library and the MADLab, the week long event runs from October 18-21, 2022. Activities include a virtual panel discussion with U of T experts, a series of virtual workshops led by U of T Librarians, and an in-house expo providing hands-on instructions, in-person support, giveaways and more.
This event is based on the Data Detox Kit by Tactical Tech, an international NGO that engages with citizens and civil-society organizations to explore and mitigate the impacts of technology on society.
Event schedule
All event descriptions are available at the registration links below.
Tuesday, October 18
11 - 4 p.m.
Data Detox Expo
Gerstein Science Information Centre (no registration required)
Wednesday, October 19
12 - 1:30 p.m.
Exploring your digital privacy, security, and wellbeing: A Data Detox expert panel
Online via Zoom
11 - 4 p.m.
Data Detox Expo
Gerstein Science Information Centre (no registration required)
Thursday, October 20
12 - 1:30 p.m.
Workshop: Smart Phones, Smart Habits
Online via Zoom
3 - 4:30 p.m.
Workshop: Demystifying Your Data
Online via Zoom
Friday October 21
12 - 1:30 p.m.
Workshop: Facts vs Feeling: Identifying Design Tricks and Misinformation Online
Online via Zoom
Guest panelists and moderator
Panelists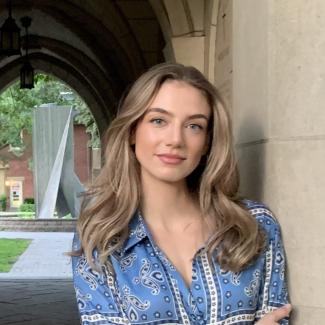 Victoria Oldemburgo de Mello is a Ph.D. student in psychology at the University of Toronto and a graduate affiliate at the Schwartz Reisman Institute for Technology and Society. She is broadly interested in how people perceive and are affected by technology. One of her main research interests lies in estimating the psychological effects of social media use. In more recent research projects, she investigates how we can change perceptions of humanness in machines and, in turn, the level of confidence in machines.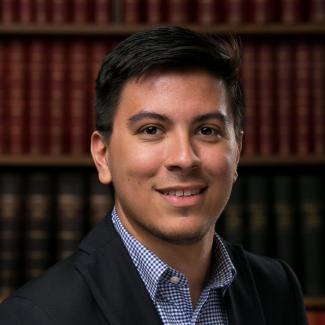 Dr. Julian Posada is a Postdoctoral Associate and incoming Assistant Professor of American Studies at Yale University (starting in July 2023). His research integrates theories and methods from information studies, sociology, and human–computer interaction to study technology and society. He is currently exploring how the artificial intelligence industry perpetuates coloniality by focusing on the relationship between human labor and data production. This research focuses on the experiences of outsourced workers in Latin America employed by digital platforms to produce machine learning data and verify algorithmic outputs. Posada's research has been published in several influential journals, including Information, Communication & Society, the Proceedings of the ACM on Human-Computer Interaction, and in book chapters published by Oxford University Press and SAGE. Posada received his Ph.D. in Information from the University of Toronto where he was a fellow at Massey College, the Centre for Ethics, and the Schwartz Reisman Institute.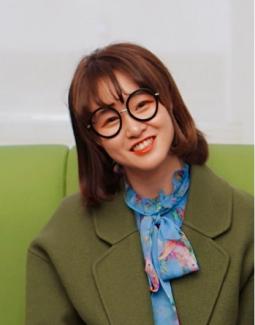 Yuxing Zhang (Yolanda) is a PhD candidate in Information Studies at the Faculty of Information, University of Toronto. Yuxing's research interests include media theory, critical data studies, precision agriculture and biotechnology, ethics of AI, media infrastructure, and more-than-human ethnography. Her work has been published in Media, Culture & Society, Roadsides, and Canadian Journal of Communication. Yuxing has taught courses on critical approaches to information technology and practice at both undergraduate and graduate levels at the Faculty of Information. 
Moderator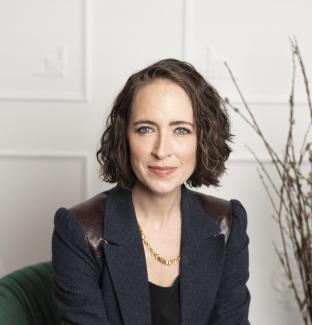 Dr. Sara M. Grimes is the Director of the Knowledge Media Design Institute (KMDI) and an Associate Professor in the Faculty of Information at the University of Toronto. She is a global expert on children's digital cultures and industries, with a focus on children's privacy and other rights in the digital environment. Her award-winning book, Digital Playgrounds: The Hidden Politics of Children's Online Play Spaces, Virtual Worlds, and Connected Games, was published by University of Toronto Press in 2021. 
Contact
For more information please reach out to Julia Martyniuk, Liaison and Education Librarian, julia.martyniuk@utoronto.ca.
This project is supported by a UTL Chief Librarian's Innovation Award.