Visiting the library? Find the right space for your needs. Can't find what you're looking for? Visit the Information Services desk in the lobby or contact us.
Floor plans
General areas:  2nd floor  |  Main floor  |  1-below  |  2-below  |  3-below  
Group study areas: 2nd floor, Main floor, 1-below (pdf)
Accessible spaces  
Find the library accessible entrance, as well as workstations and study spaces, washrooms, and elevators on our Accessible spaces page.
Study spaces 
Find a quiet or silent study space, or book a group study room at Gerstein.
Family Workstation
Study at our family-friendly workstation, which includes an attached infant/toddler play area.
Technology and tools  
Find printers, photocopiers, and scanners, as well as 3D printing, VR studio, and mobile application support on our Technology and tools page.
The Book Stop
A leisure reading collection and reading area that includes recently published fiction and graphic novels.
Reflection Room 
Find space for religious, spiritual and secular practice including meditation, mindfulness, prayer, or yoga in the Gerstein Reflection room.
Garden & Seed Library
A free indoor garden and seed library made up of vertical gardens that grow fresh herbs, greens, and flowers. You can bring home harvested plants, as well as vegetable, herb, and flower seeds to start your own garden.
Services 
Information and Loan Services desk, Short-term loans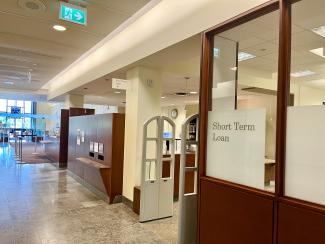 Location: Main floor lobby 
Instruction Lab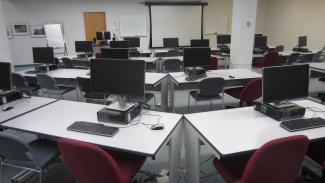 Location: 2nd floor, Morrison Pavilion 
La Taula Verde

Café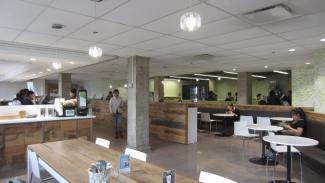 Location: 1 Below, outer lobby (by main entrance) 
Note: Food is not permitted in any other areas of the library.
Washrooms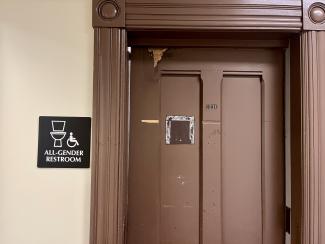 Location:
Main floor (near room 1230) 
1-below (near accessible entrance) 
2nd floor (near Department of Computer Science Innovation Lab - DCSIL) 
Heritage wing second floor near the group study rooms (not wheelchair accessible)
Phone-friendly areas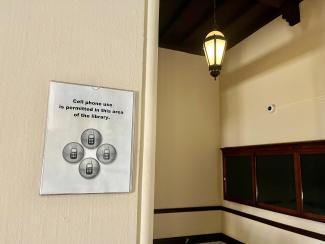 Location: 
Stairwell to Heritage Wing second floor 
Stairwell to 1 Below     
Stairwell outside security gates of the library     
La Taula Verde Café  
Note: Phone use is not permitted in study rooms, quiet study areas, stacks, or other non-designated areas. 
On-site partners 
Other campus services that reside within the Gerstein building include:
Department of Computer Science Innovation Lab (DCSIL) 
Location: 2nd floor, Morrison Pavilion 
Centre for Research and Innovation Support (for faculty) 
Location: Main floor lobby 
MADLab 
Location: Room B112 (south end), 1 Below, Heritage Wing 
U of T Sexual Violence Prevention & Support Centre aka The Centre (SVPSC)
Location: Room B139, 1 Below