Group study rooms are available for group work and discussion. Some can be reserved in advance and others are open. Please review the group study room policies.
Group study rooms – Reservation required
Gerstein Science Information Centre has 18 group study rooms available for reservation. These rooms are equipped with tables, chairs, and blackboards or whiteboards.
For room descriptions, capacities, and to book a study room (UTORid required), please use the Room booking tool.
Priority access for Room B172 is for people with wheelchairs. Please be prepared to give priority upon request.  
Presentation Practice Room 2000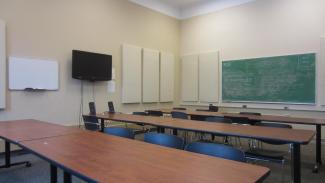 Location: Heritage wing, second floor 
Includes:  
6 tables, 21 chairs
Blackboard
LCD screen which can be connected to a personal laptop (adapters are available for PCs and Macs)
Please borrow and return the room key at Information and Loan Services desk on the main floor
Capacity: 21
Not wheelchair accessible
Marvin Gerstein Room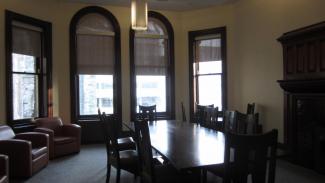 Location: Main floor, off Gerstein Reading Room
Includes:  
Table for 8    
4 soft chairs
Sideboard
Fireplace (decorative only)
Group study spaces – No reservation required
B105 (Lower Reference Room)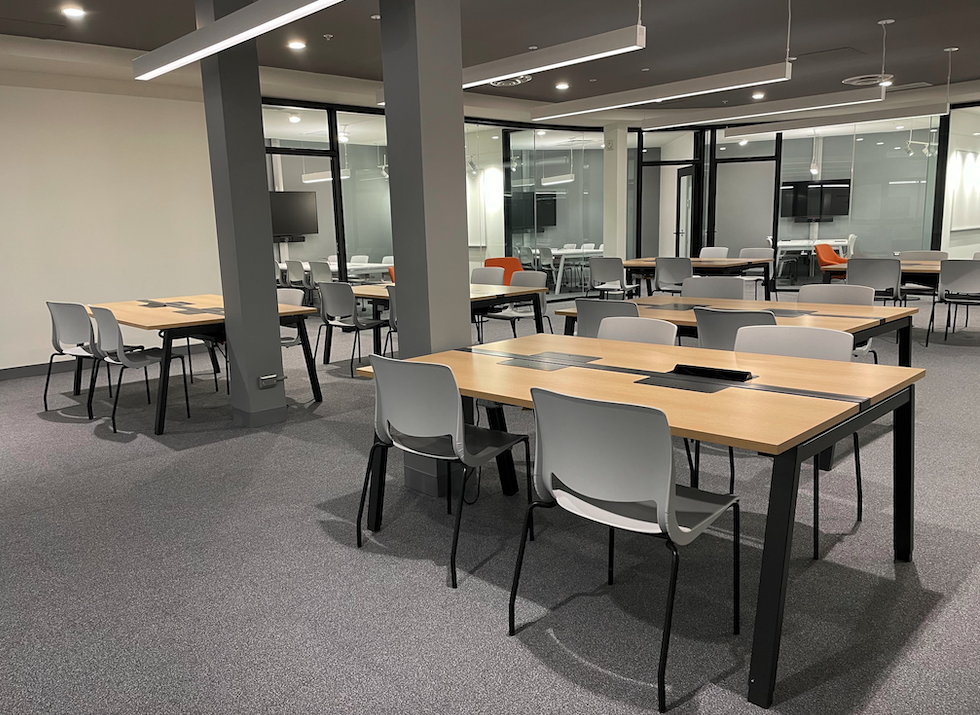 Location: One below, north end
Includes:
Open study area with groups of tables with power for 24
Soft seating areas for 6
Capacity: 30
Note: The smaller study rooms B105 A through F accessed via this room must be booked using the room booking tool.
B110 (Outside MADLab)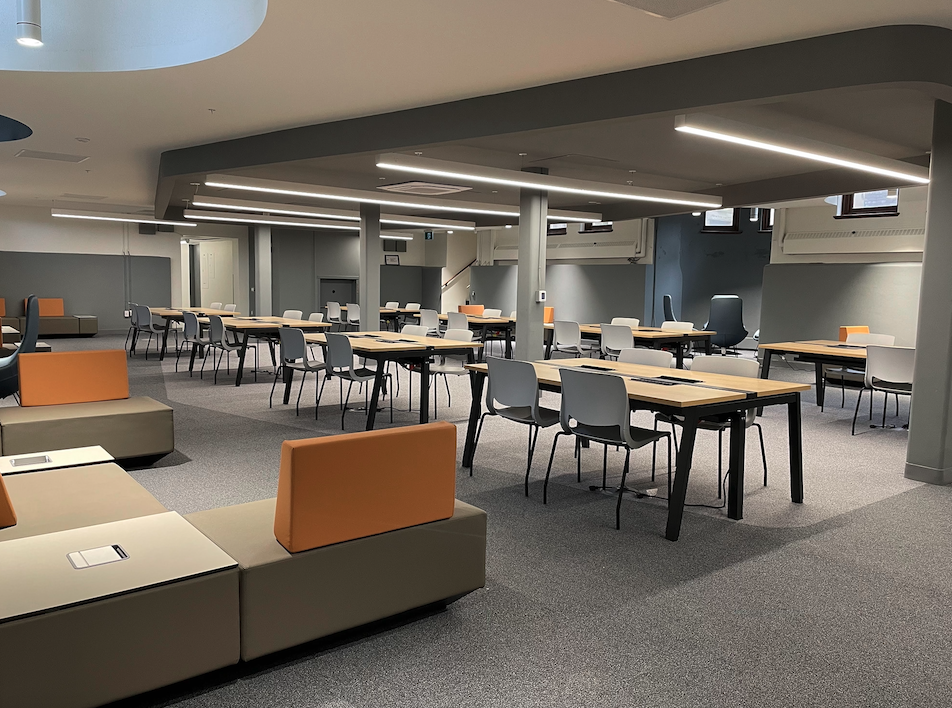 Includes:
Large study tables with power for 32 people
Large modular soft seating units with power
Lounge style seating
Capacity: 59
Room 1230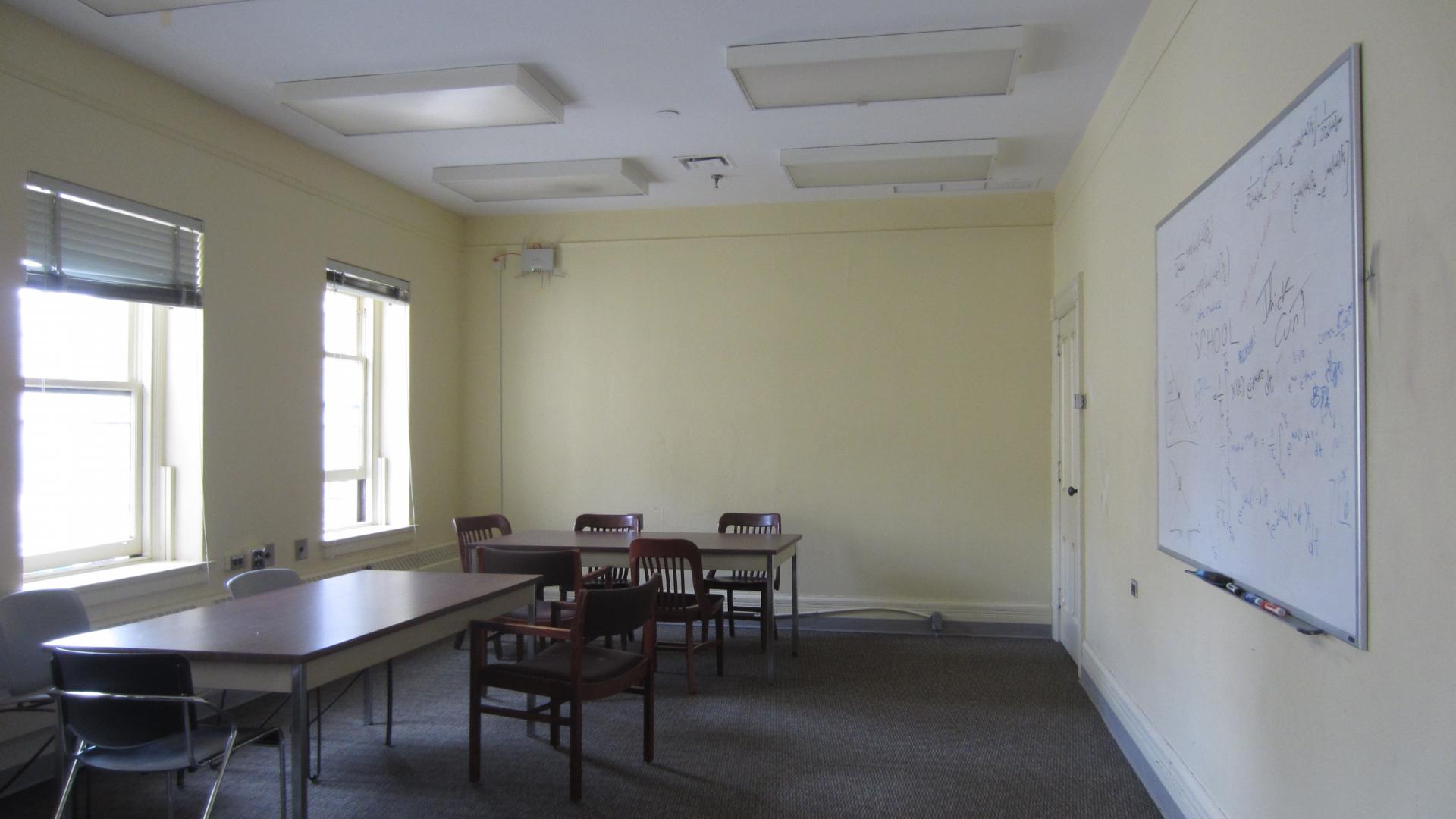 Location: Main floor, next to the accessible washroom
Includes:
Three tables and 12 chairs
Multiple groups may use at one time
Capacity: 12
Heritage wing second floor lounge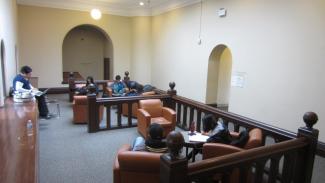 Location: Second floor Heritage wing, overlooking Gerstein Reading Room
Includes:
Soft seating, power outlets
Capacity: 8 people