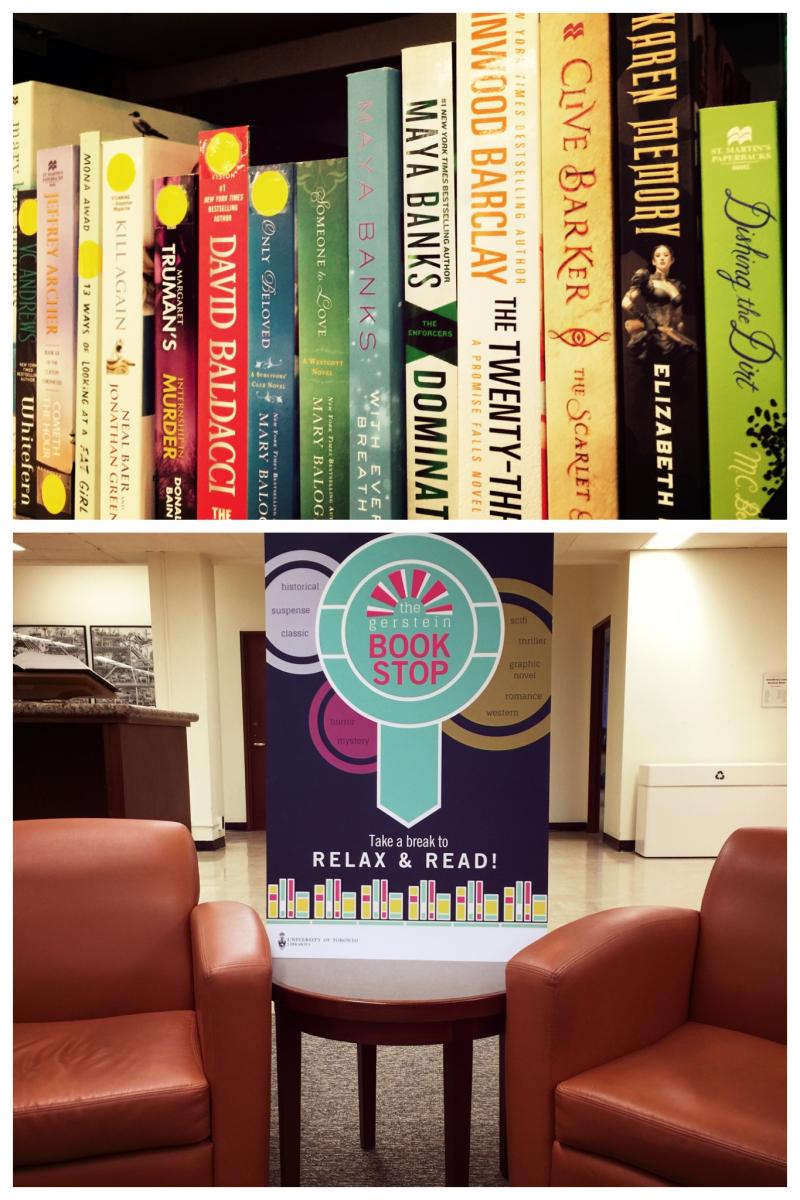 The Gerstein Book Stop is a leisure reading collection and relaxed seating area available for students and staff at the University of Toronto. Books include recently published fiction, and can be browsed alphabetically by the author's last name.
The collection also includes graphic medicine, which can be searched in LibrarySearch.
Location: Lobby
Borrowing period: For 2 weeks, with up to 3 renewals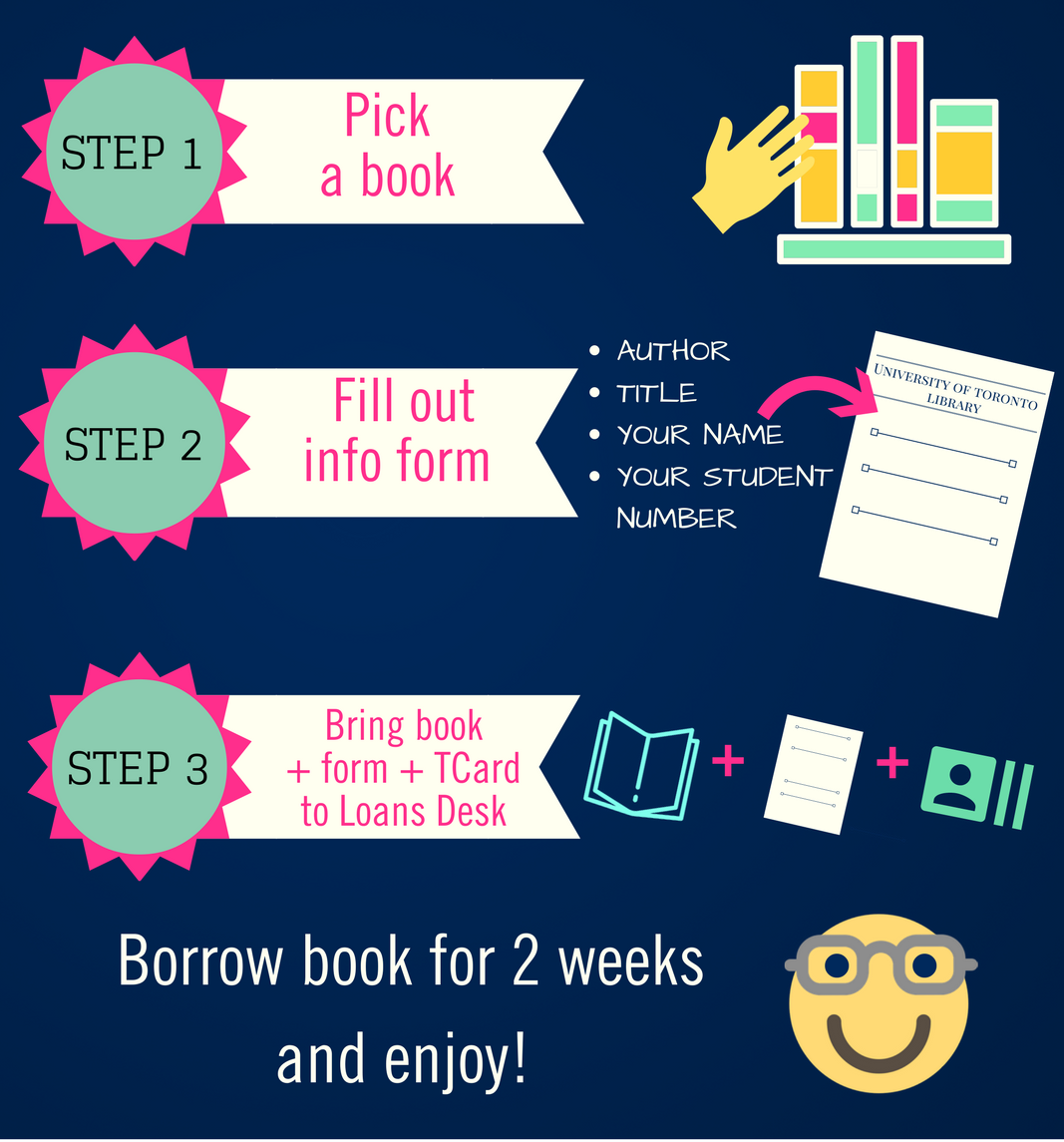 How to borrow, in 3 easy steps:
1) Pick a book
2) Fill out the pink information form with the author, title, your name, and U of T ID number
3) Bring the form, book, and your TCard to the Loans Desk.
How to Renew:  
In-person at the Loans Desk
Call us at 416 978-2280
Questions or comments?
Contact us at ask.gerstein@utoronto.ca