What is Gerstein's graphic medicine collection? 
Our graphic medicine collection is a special collection of graphic novels that use visuals and graphics to share health information and experiences. It spans a wide range of health and medical issues, including mental health, 2SLGBTQIA+ health, oncology, neuropathology, reproductive health, and more. To learn more about graphic medicine in general, visit GraphicMedicine.org. 
Where is the collection located?
The graphic medicine collection is located on the main floor of Gerstein Science Information Centre. You'll find it across from the circulation desk in the old reference desk area, along with the Gerstein Bookstop. 
How can I search to see if you have a title I am interested in?
First, go to LibrarySearch and click on "advanced." Then use the most appropriate of the two following methods: 
1. If you already know what you are looking for, search by title: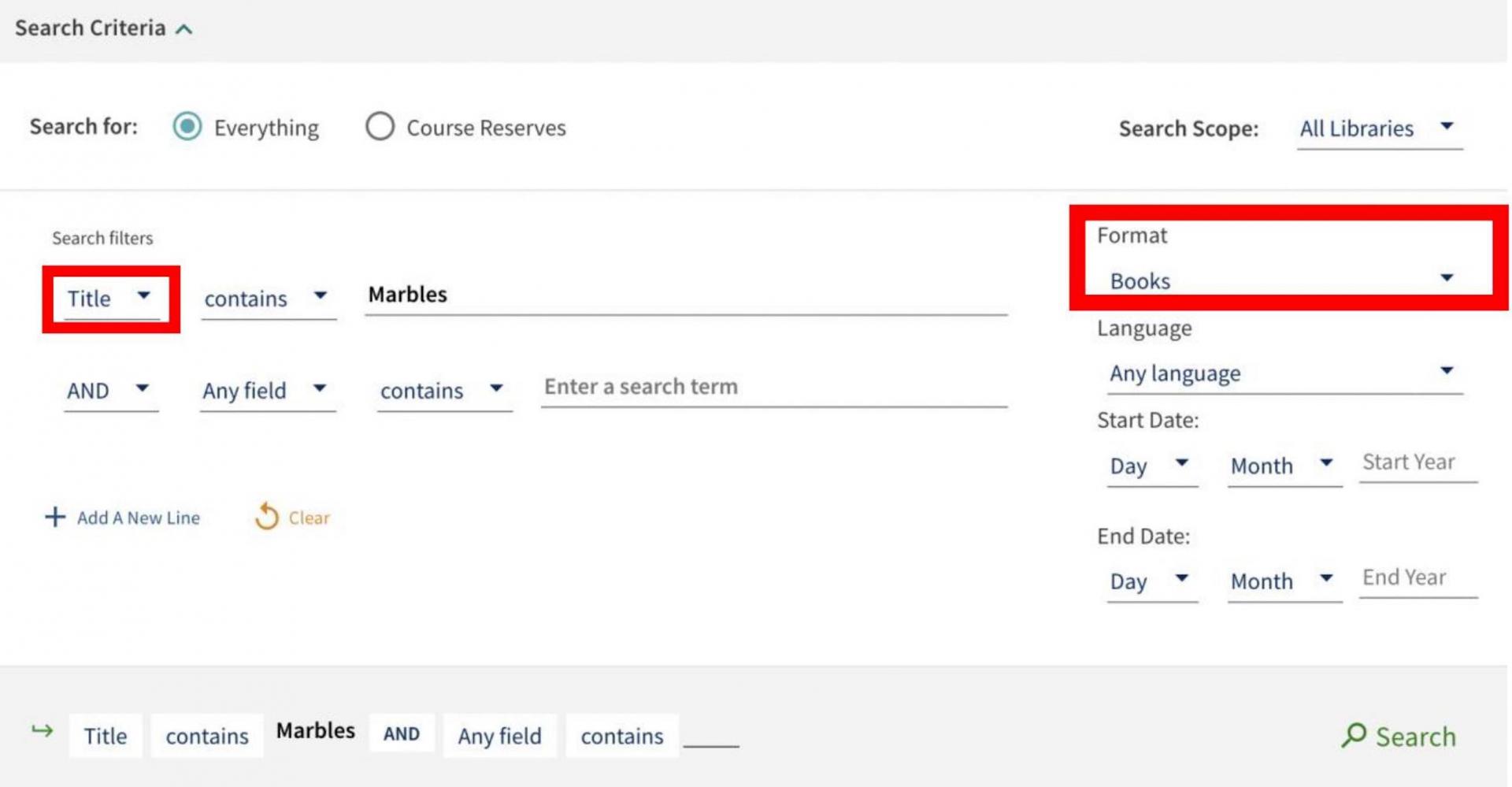 And don't forget to filter to books within our library:

2. Or to browse some of the titles in the collection, search by the subject heading Medicine – Comic Books, Strips, etc.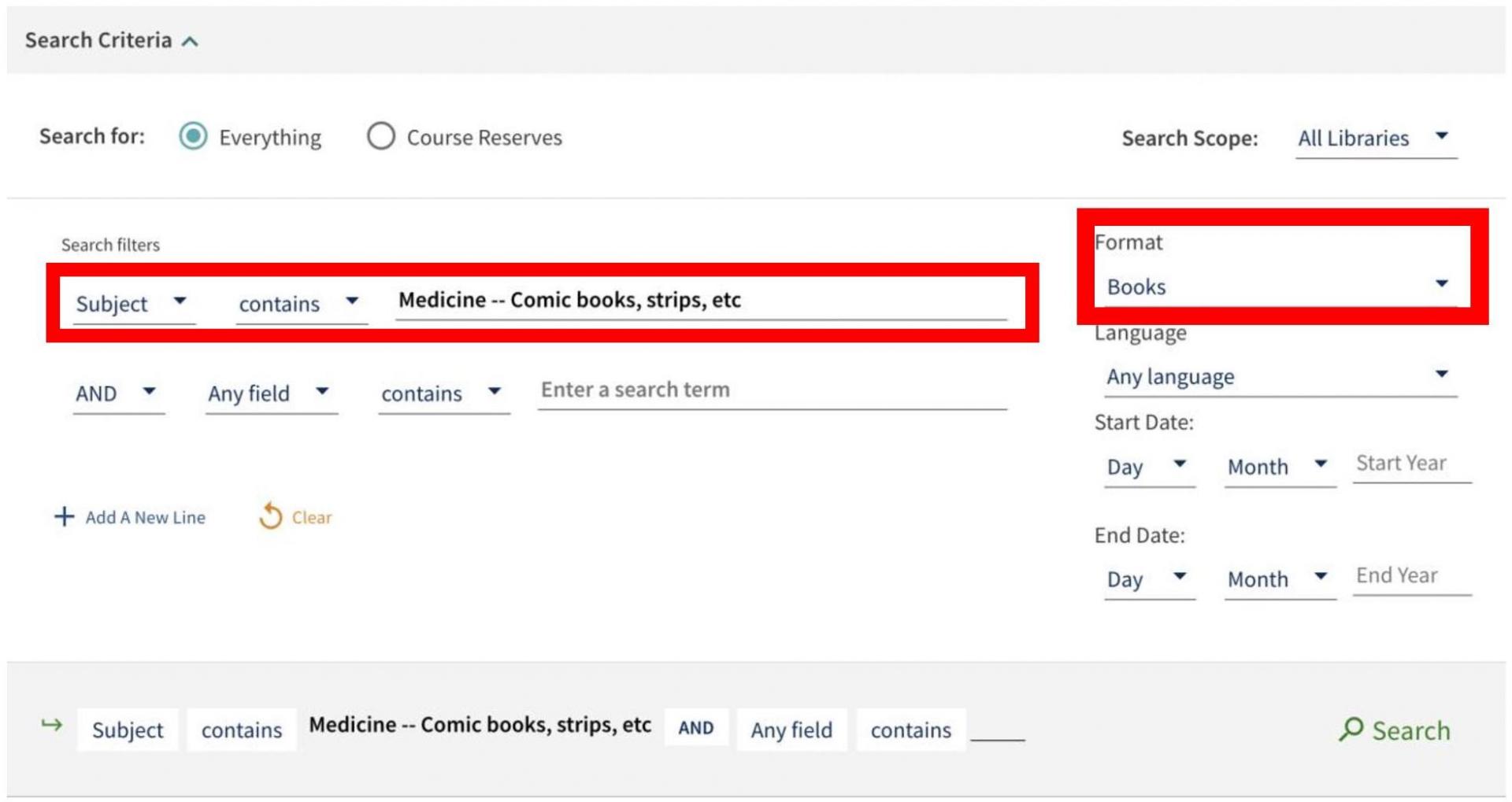 And don't forget to filter to books within our library:

How long can I check out a graphic medicine title for? 
The graphic medicine collection books follow the same loan policy as our regular monograph stacks. Books may be borrowed for 14-90 days, depending on one's status at the university. Books may be available for renewal, depending on whether they have been placed on hold by a subsequent patron.
For more information on loan periods and policies, please see our Loan Services page.
I have comments or a title that I would like to suggest you add to the collection. Who can I contact? 
We'd love to hear from you! Reach out at ask.gerstein@utoronto.ca.