The University of Toronto Libraries strive to ensure our libraries are accessible for all, including persons with disabilities.  
While we continue to work towards a seamless, universally accessible experience for all users, we recognize that barriers persist and alternative arrangements may be required for some. In particular, some heritage areas of Gerstein such as the second-floor study rooms are not wheelchair accessible. In some areas, staff assistance may be required to access shelves and materials.  
Please don't hesitate to reach out for assistance. Please inquire at the Loan Services Desk or refer to our Accessibility Services for more information.
Accessible entrance
Thank you for your patience as the U of T Landmark Project construction continues.
The Barrier-free entrance on Kings College Circle to Gerstein Science Information center is now open.
Once at the door, please select the intercom button and a member of staff will open the entrance. If this button is not accessible to you, please call 416-946-5227.
Wheel Trans or other accessible vehicles should drop off patrons outside this location, drop off signage is visible from the road leading up to the temporary barrier-free entrance. These vehicles should enter and exit King's College Circle via Anatomy Lane. Access to Anatomy Lane is via southbound along Queens Park Crescent West.
For more campus accessibility information:
Dedicated computer workstations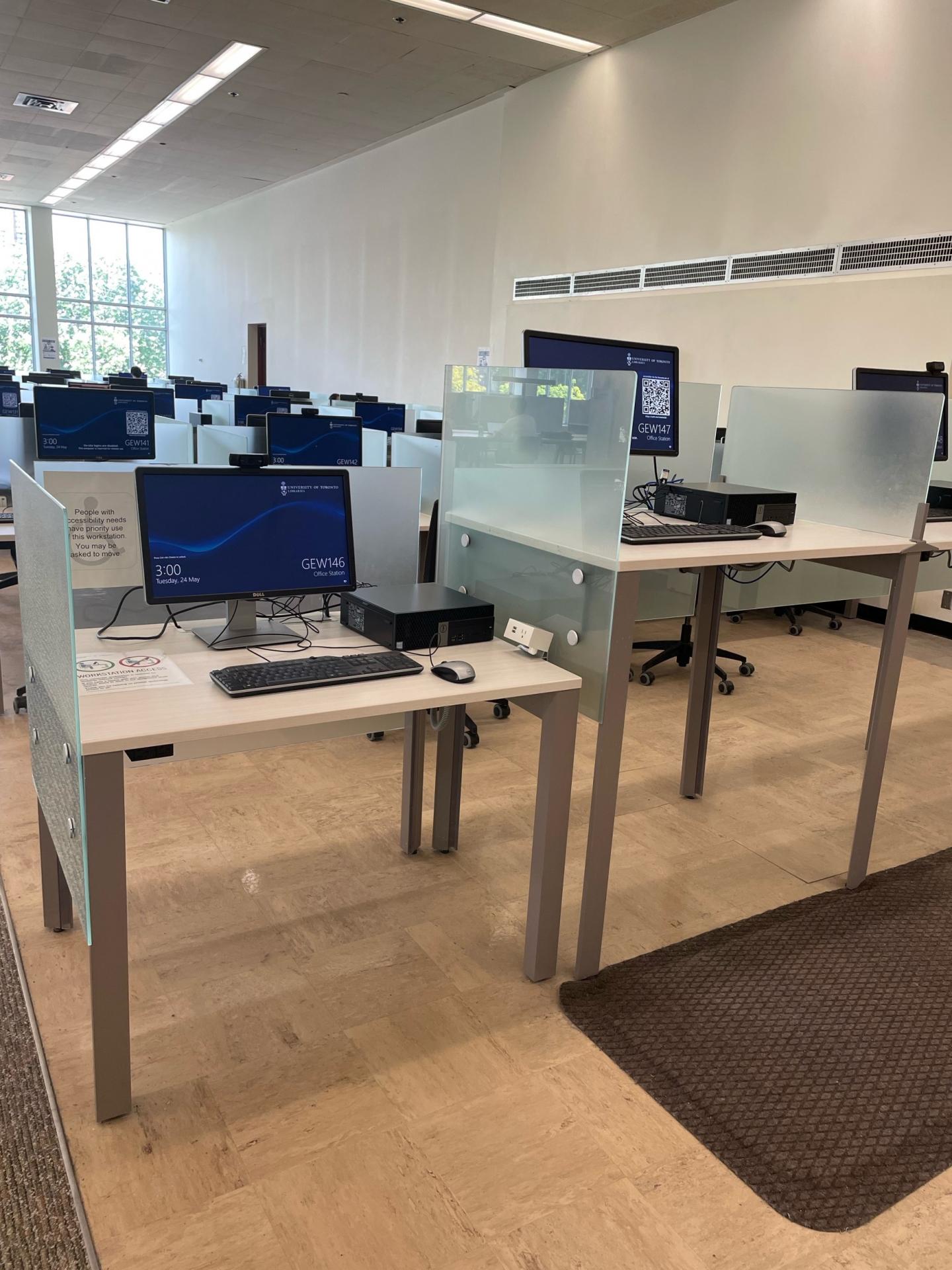 All Gerstein computer workstations are equipped with assistive technology including ZoomText Fusion (ZoomText + JAWS) and Kurzweil 3000 screen reading software.
For more information, please ask a Gerstein staff member or visit the Library Accessibility Office.
For U of T students, staff, and faculty (UTORid login required):
1 in main floor lobby (to the right of the entrance)
1 in Wallace Room
Instruction lab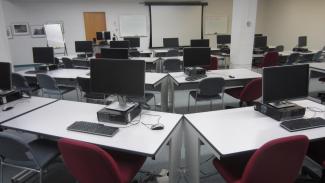 Access to second floor lab is via elevator in main lobby
Back row of workstations is accessible by wheelchair
Printers, photocopiers, and scanners
Printers, photocopiers, and scanners in the main floor lobby and Wallace Room are all unobstructed. Please ask if further assistance is needed to use these machines.  
Study spaces
Large quiet study spaces including the Gerstein Reading Room, Wallace Room, Instruction Lab, and Morrison Pavilion are all wheelchair accessible. Journal and book stacks are accessible by elevator.  
Wheelchair accessible study rooms include:  
Marvin Gerstein room (main floor)
Room 1230 (main floor)
Room B172 - prioritized for people with wheelchairs (1 Below)
Rooms B170A (new!), B173, B174, B175 (1 Below)
Please note: The second-floor Heritage Wing study rooms and lounge are not wheelchair accessible.  
For room descriptions, capacities, and to book a study room (UTORid required), please use the Room booking tool.
Washrooms
Accessible washrooms are all-gender and are equipped with self-opening doors and emergency alarms. Facilities are available on three floors of Gerstein in the following locations:  
1 Below: adjacent to the accessible entrance just inside the door on the right
Main floor: south end of the building near the entrance to the journal stacks
Second floor: to the north of the public elevator