About the Gerstein Garden and Seed Library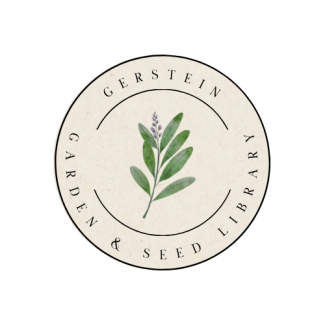 The Gerstein Garden and Seed Library is an indoor garden and seed library. The Garden is made up of two Just Vertical Aeva vertical gardens, which are sustainable indoor gardens that grow fresh herbs, greens, and flowers.  The Seed Library, with seeds donated by our partners, allows you to take the Gerstein Garden home and start your own. We have a wide variety of seeds including vegetables, herbs, and flowers.
Both the harvested plants from the garden and the seeds are free for U of T students, staff, and faculty to take home!  
How it works:  
The garden herbs and plants grown in the Aeva units are on a cycle and are harvested by our staff when they are ready. Please DO NOT pick plants yourself or touch the garden units. 
The harvested plants in the basket are free for you to take home and enjoy.
The seeds can be taken home at any time. Choose the seeds you would like from the drawers and enjoy.
We also have a small collection of gardening books.  These can be signed out at the front desk or by using the self-serve machine.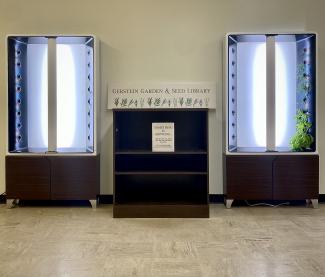 Location:
1st floor (Left of the Book Stop, across from the Centre for Research and Innovation Support)
Hours:
Available during Gerstein's opening hours
---
Our Partners:
The Gerstein Garden and Seed Library would not be possible without: 
University of Toronto Libraries Chief Librarian's Innovation Grant
The Garden & Seed Library Team:
Glyneva Bradley-Ridout, Liaison and Education Librarian
Mikaela Mitchell, Liaison and Education Librarian
Heather Cunningham, Assistant Director, Research and Innovation Services
Catherine Duff, Access Information Specialist
Maggie Nevison, Graduate Student Library Assistant
---
Have questions, feedback, or suggestions? 
Tell us your thoughts via our feedback form
Email glyneva.bradley.ridout@utoronto.ca or mikaela.gray@utoronto.ca