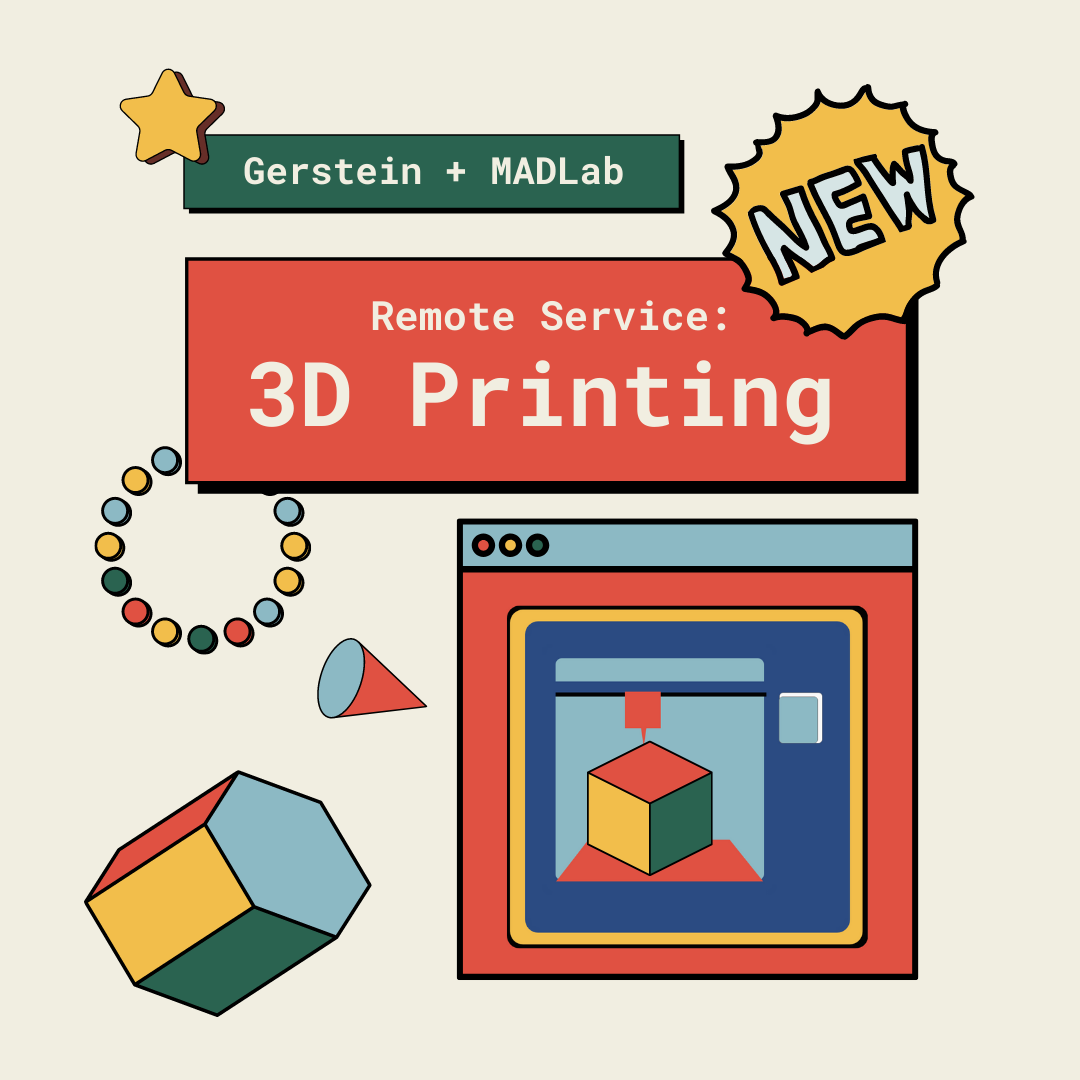 Gerstein Science Information Centre and the MADLab have launched a new 3D printing service. This service allows you to get certified, design and submit a 3D print job online. Completed print jobs can be picked up and paid for at the Gerstein service desk.  
The  remote service is available to all certified staff, faculty, and students who hold a valid University of Toronto T-card. To access this service, users will need to complete the online certification training. There is no previous 3D printing knowledge or experience needed. The online training includes modules on the printer hardware, design software, and policies and procedures of the service.  
The remote printing service uses two MakerBot Sketch 3D printers (max build volume: 150mm * 150mm * 150mm) with PLA filament. The service is open during office hours and jobs are submitted to a queue on a first-come-first-served basis.  
For more details and to resigter, please check out the Remote 3D Printing webpage and updated resource guide. If you have any questions or feedback, please contact gerstein.3dprinting@utoronto.ca.